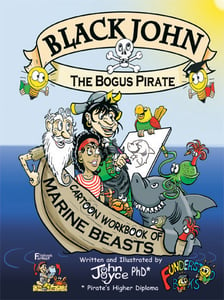 €

3.99 - On Sale
This 20-page interactive workbook teaches young artists and scientists about marine life through the medium of cartoons.
Learn the basics of cartooning, draw funny cartoons of crabs, fish and sharks.
Learn about the many and varied 'mini-monsters' on the seashore.
Designed in support of the Irish SESE curriculum, the UK's Key Stage 2 and 3 and the USA's National Science Education Standards (K-4).